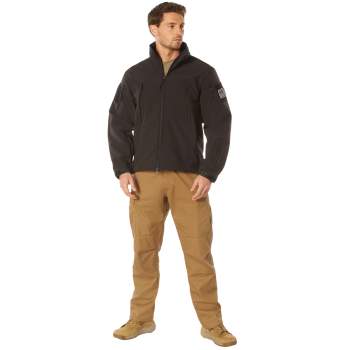 Watch The Video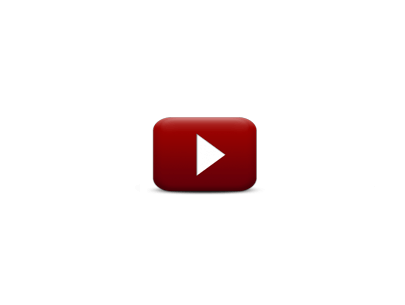 Want to become a Rothco Dealer?
Rothco's Special Ops Soft Shell jacket has been engineered to defend you from the harshest weather. The Special Ops Soft Shell Jacket features a Weatherproof Soft Shell 3-layer Fabric System which has been designed to deflect wind, retain heat, and release moisture. This advanced technology ensures that rain, snow, or wind is no match for the jacket, making it the perfect choice for extreme weather conditions. The tactical jacket also comes equipped with multiple fast-access pockets ensuring your important gear is never out of reach.
UNBELEIVABLE WARMTH & ALL-DAY COMFORT: Battle the elements with our Weatherproof Soft Shell System. The 3-layer fabric system deflects wind, retains heat, and releases moisture, providing breathability without sacrificing warmth.
HIGH-CAPACITY STORAGE: Stash all your EDC (every day carry) essentials with 8 strategically placed pockets. Level up your readiness with dual zippered chest pockets featuring internal D-rings, a wire pass-through port, and a pouch.
Add in two shoulder zipper pockets, a duo of internal pockets, a rear zippered back pocket, and a left forearm zipper pocket.
COMFORT FLEECE LINING: Conquer the cold with this fleece-lined fortress of a collar, featuring a removable hood that is ready to vanish when duty calls! Stand tall, stay warm, embrace the adventure.
Ensure temperature regulation the spec of jacket also feature underarm ventilation zippers.
SLEATH & PROFESSIONAL APPERANCE: The tactical jacket features two shoulder loop fields, two-way zipper, drawstring waist, and adjustable elastic wrist cuffs,
The jacket features advanced weatherproof technology, warm fleece lining, multiple fast access pockets, and a tactical design. It is versatile, stylish, and perfect for outdoor enthusiasts, hunters, campers, cyclists, fishermen, and active-duty personnel.
Hook and Loop, Elastic, Drawstring, Zipper
4" X 4" Loop side of Hook & Loop on each shoulder for patch attachment
100% Polyester Outershell , 100% Fleece Liner





Write a Review
I originally got this jacket for work cause I'd be out in the weather hours on end. I need something that was windproof and would keep me warm at the same time. After looking at multiple options for jackets I decided on this one in OD. I've worn this jacket every day during Fall and Winter and it is amazing! It's seen Rain/Snow/Sun etc. the durability is great as after about 4 years the Velcro on the cuffs is just starting to wear out. The opening under the arm are a huge plus considering my locations weather likes to go from snow to warm in a matter of minutes on occasion. So you definitely get your money's worth. This Jacket is the way to go! Thank you Rothco
I have 2 of these; one purchased, one issued by my employer. Just in the past week, the front zipper on both jackets has started separating in the middle of the zipper. No clue why, as both have been used gently and well cared for. Otherwise, I love these jackets - 5 stars if not for the zipper issue.
Awesome jacket! Functional and comfortable. The inside pocket, however, is too small to even fit a smartphone. It would also be more comfortable if the inside of the collar were lined with fleece to make it a little softer and more durable.
I got it in 4XL so I can layer underneath it if needed. Great jacket, only problem I found was the arm vents. Should have had them zip down, not up, the inner seams and zipper are eating into my arms when I'm walking, gets very uncomfortable during long walks. I emailed about this and still no response after 2 weeks. Otherwise a decent jacket.
When you read to order down a size everyone is correct.
Been looking for a jacket that would function well in the field while on deployment. This jacket is amazing. ordered from Commando gear on eBay and was very happy about this jacket and for the price its beyond what i was looking for.
Overall a good solid jacket; however, I can't stand the fact that it doesn't have front waist pockets. Also the neck is real stiff with the hood packed in, I have a couple of jackets with this option but this one is the most uncomfortable. I got this jacket issued to me so I didn't pay for it, but now that I have it I don't think I would get it with my own money.
Nice jacket. Ordered a medium because that's what I wear. A little bit bigger than expected. But over all. Good jacket.
Good jacket. Ordered a large like my other jackets, but seems a little big. Warm for a lightweight jacket.
This is a great jacket. Very good wind resistance, very warm. The hood is very deep (so much so that it occasionally covers my eyes) and sheds water well. I would have to say that the pit zippers are a little annoying in that the are totally open, but this is actually kind of nice in super-cold weather if you don't have gloves, because it allows you to put your hands in your armpits close to your body. Saying that it is "waterproof" is a bit of a stretch. It is certainly water-resistant, but truly heavy rain will get through if you're in it long enough. Overall a fantastic jacket for the price
I use it for winter hiking, trekking and other light mountaineering stuff... It's really great, warm, wind proof, sturdy! Only the compartments located in main chest pocket could have been larger i guess. One of them takes my swiss knife but other comp. right next to it takes only a pen... Other than that no cons
Awesome Jacket, with the pockets were bigger but its light,comfy, and best of all ...............warm!
Great jacket. Only issues iv had are i wish the pit zips were covered as you notice they are there when wearing short sleeve top. Other point is make the inner pockets in the outside chest pockets bigger as you can fit next to nothing in them. Other that that its brilliant.
For the price this is an amazing jacket. it is super comfortable and light. the pit zippers are a bit bothersome but a long sleeve shirt takes care of it. The Rothco Tactical jacket with a fleece pull over will keep you very warm. If this jacket offered a fleece liner for it, it would make it a multi seasonal jacket. Very good construction and well stitched. for 75.00 dollars it is well worth the price!
Great Jacket. Its more like a piece of gear than just a jacket. I would like to see a storm flap over the front zipper and can we get them in tall sizes.
I wish it in black and navy blue colour.Other than that it looks great.
Tested in -13F the other day. Wind and moisture don't faze it. Washed coat to remove sewing sizing, super soft now. The only issue is no hood zipper lock, keeps unzipping itself.
Just purchased in Chicopee MA this weekend. Have been VERY impressed so far. This will become my "go to" coat for everyday winter wear (New Hampshire). Wish is was compliant with AR 670-1.
LOVE this jacket! It looks great on me!
This product is OUTSTANDING!! Very comfortable, looks great, and the performance is nice. All the pockets to store everything you need. Very popular with customers!! Unfortunate to have this product on back order though.