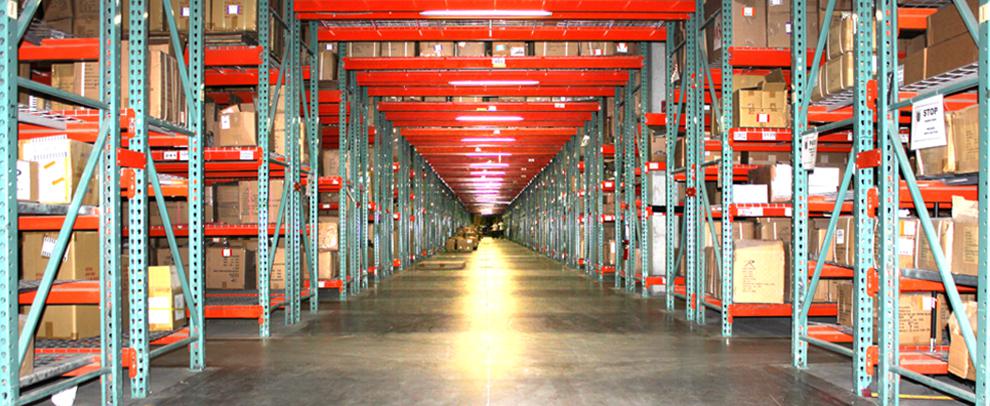 Wholesale Rothco Dealer Purchases
Once your Rothco Wholesale Account is set up, and you have received an email from Rothco confirming your wholesale account, you can log in via your registered email address at the top of your screen to access Rothco's Express B2B Ordering System. Rothco's express ordering system operates 24/7 for your convenience, with 95% of all orders placed online shipped within 24 hours.


Benefits of Rothco's B2B Ordering System

General Information Regarding Your Purchases as an Authorized Wholesale Rothco Dealer Orders

How to place an order with Rothco
Track your Rothco order with Rothco by visiting the "order history" section of your account
Calculate your Rothco shipment
Minimum Order with Rothco

Domestic: $100
Export: $500

FOB – All Shipments FOB Ronkonkoma, NY, 11779
Embellishment - All products and garments being printed, screened, or embroidered must be inspected for acceptable sizing and quality prior to embellishment. Rothco will not be responsible or accept returns for damaged merchandise that has been printed or altered in any way. Rothco will not be liable for any associated costs for the embellishment of such merchandise.
Cancellations: Orders canceled after processing are subject to a $50.00 cancellation fee. Please note, unless otherwise specified, all orders are processed immediately upon receipt. We are unable to make add-ons and changes after processing. Additional goods will be shipped separately without small order charges.
Order Errors: Rothco will not be responsible for any freight or errors made on phoned-in orders.
Legal Compliance: It shall be the responsibility of the buyer to comply with local, state, federal, and import regulations governing the sale of any item purchased from Rothco
Rothco's Drop Ship Program: Rothco can make blind drop ships directly to your customer for just $9.00 per order. Save $2.00 when you place your blind drop ship orders on our Web Express Ordering System, only $7.00 per order. Please specify the shipping requirements. Minimum order requirements may apply. Order processing times are subject to seasonal volume.
Pricing

Pricing Disclaimer: Prices are subject to change without notice. All goods will be shipped at prices in effect at that time of shipping
Rothco MAP (Minimum Advertised Pricing) Policy - To ensure the success and profitability of our dealers, Rothco has a Minimum Advertised Pricing (MAP) policy for selected Rothco products. MAP pricing will allow our dealers to make a reasonable profit on Rothco products at a fair price to the consumer. This will also ensure the long-term viability and value of the Rothco brand for all of us. Rothco MAP policy requires that dealers advertise the Rothco products at or above the minimum advertised price via the internet: Amazon, eBay, dealer internet sites, e-commerce, or any other method which uses the hypertext transfer protocol ("HTTP") or any internal link to a web-based shopping cart and is considered advertising for the purposes of this policy. The policy also extends to traditional media advertising such as print, radio, and television. Rothco will monitor compliance with this policy. Dealers, not in compliance risk loss of ability to purchase specific products and the suspension or termination of their Rothco dealer account. MAP pricing is listed in the Rothco dealer price list and the dealer tools section at www.rothco.com.
Payment Terms

Domestic - C.O.D. money order, certified check, Visa, or Master Card. To establish C.O.D. company check or Net 30 days, please complete a Rothco credit application. To obtain a credit application, contact our credit department. Please allow at least 30 days for credit checks. No credit checks will be made over the telephone.
Access Rothco's Credit Application here
Export - Payment in advance by bank transfer, Visa or Master Card, 50% deposit, balance against sight draft, or irrevocable confirmed letter of credit.
Rothco dealers can manage their online payments via Rothco's Credit Card Management System.
International Orders

Same-day confirmation will be made by email or fax, with a proforma invoice covering items available for immediate delivery, including payment instructions. Out-of-stock items will not be included but will be placed on backorder at your request. Payment can be made by wire transfer, Visa or Mastercard, or letter of credit.
Upon receipt of payment, shipment will be made. If you do not specify a forwarder, we will provide one for you.
Due to import/export restrictions imposed by the U. S. government, we are unable to ship packages to the following countries: Cuba, Iran, Iraq, Libya, North Korea, Sudan, Afghanistan, Angola, Rwanda, Syria.

Invoices will accompany your shipment, and the original invoice will be mailed to you. Invoices do not include duties, VAT, or other taxes.
Claims & Returns

General Policy – No returns will be accepted without our authorization number. All claims must be made within ten days of receipt of the order. Defective merchandise must be returned within ten days of receipt of the order. We cannot accept return goods that have been soiled in any way or contain price stickers, tags, or markings. Other returns will be subject to a 15% restocking charge. Any return of merchandise, not ours, will be returned freight-collect. Rothco will not be responsible for any freight on errors made on phoned-in orders. Dropships should be placed on our website at www.rothco.com. Please allow 45 days for the processing of credits.
Return Authorization Request Form/Packing can be found here.
Rothco Images

Individual downloads of Rothco's images can be done by "right-clicking" on the image and opening/saving the picture as a link, that image then can be saved as a file to your computer. This action can ONLY be done in Chrome & Firefox.
Access to our high-res image library can be found in the Dealer Assets Folder.
Our
privacy policy
has been updated. It is required to accept our privacy policy before using this website.