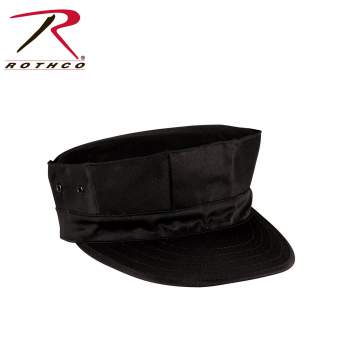 Want to become a Rothco Dealer?
Rothco's 8 Point Cap is modeled after the classic military utility cover or utility cap. The military hat is typically worn creased and peaked for a sharper appearance when in uniform.
Modeled After the Classic Military style 8 Point Utility Cap
Made from a Durable cotton / Poly Material (Olive Drab, Black and Woodland Digital)
Woodland Camo Is Constructed with a 100% Cotton Rip-Stop
2-Ply Construction for Added Strength
Woodland Camo, Black, Olive Drab, Woodland Digital Camo





Write a Review
This is a very comfortable hat. I prefer it to the baseball caps because it fits somewhat looser and provides better shade.
Do you want to feel like you are in the Navy? Try stocking this hat, it is currently being issued to all cadets in the United States Naval Academy.