May 25, 2019 9:10 pm
Rothco's OTG Ballistic Goggles will ensure optimal eye protection with 2mm thick polycarbonate lenses that meet ANSI-Z87-1 and military standards for impact protection (MIL-DTL-43511D). #GOTM See Post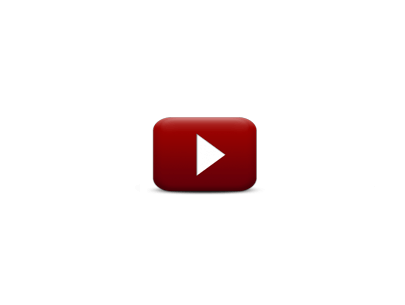 Watch The Video
Click on the video to the left to see a detailed product demonstration.
Want to become a Rothco Dealer?
Stand out in Rothco's Color Camo Tactical BDU Pants which are available in a variety of color camouflage patterns including pink camo, orange camo, and blue camo.
Rothco's Color Camo Tactical BDU Pants are made with a comfortable and resilient 55% cotton/45% polyester blend
Reinforced Seat and Knees For Maximum Durability
2 front slash pockets
2 button down pleated bellows leg pockets
2 button down back pockets
Adjustable Waist Tabs And Button Fly
Drawstring Ankle Ties And Tough Double Stitched Seam
Adjustable waist tabs, Reinforced seat and knees, Drawstring Bottoms
XSML- waist 27 inch, . SM waist 31 inches MED- waist 35 inches LRG 39 incheswaist XLRG 44 incheswaist. 2XL 47 inches 3LRG 51'' waist 4xl 55 inches waist 5xl 59 inches waist 6xl 63 incheswaist 7xl 67 incheswaist
55% Cotton / 45% Polyester Construction: 120x60/20x16
New Arrivals , Big & Tall Pants , Military Fatigue Pants , Camo Pants , BDU Pants , Camo Pants , Womens BDU Pants , Urban Tiger Stripe , Red White and Blue Camo , Midnight Blue Camo , Ultra Violet Purple Camo , Stinger Yellow Camo , Red Camo , Sky Blue Camo , Pink Camo , Savage Orange Camo , City Camo





Write a Review
These pants are one of my favorite pants. I bought these pants in many colors. It's good to go with anything.
The Rothco Color Camo BDU Pants Are so Cool. I Have a pair in Every Color made, even two pairs of some colors. I wear Camo BDU's everyday. These Pants Are Very Comfortable and I get compliments on them All the time.
MUST add bigger sizes for these, orange and urban tiger stripe aswell.
Bought a pair of these at least 1 1/2 to years ago. I wear them at least twice a week. Other than a slight fade and a some stitching coming off inthe pocket, these have been the best pants I have ever bought.
Used the pants for everyday and for ropejumping. First of the adventages were the pockets< closed with 2 buttons they left the sellphone inside when i was rotating aerials upside down. Second was a perfect quality of stitches - the only plase was ripped - inside of the pockets - a good sign that stiches are long enough for livinguntil the color totally fades away. My rating is EXELLENT! Best pants I ever owned.
Great urban camouflage pattern! And it is used by U.S. Military! Here is a link: http://www.af.mil/shared/media/photodb/photos/070723-F-9429S-102.jpg