Watch The Video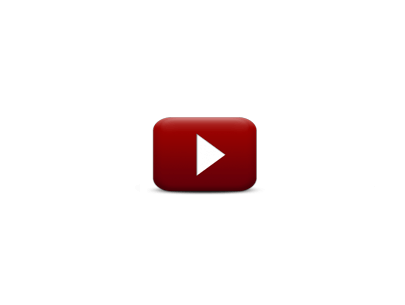 Want to become a Rothco Dealer?
Looking for a tough and comfortable pair of pants that can handle whatever you throw at them? Rothco's Color Camo Tactical BDU Cargo Pants are the real deal. Modeled after the standard-issue Battle Dress Uniform, these pants are constructed with a rugged cotton/poly blend and come equipped with reinforced seats and knees for unparalleled durability. Double-stitched seams provide extra strength and years of reliable use, while two large button-down pleated bellow cargo pockets offer plenty of storage space for your everyday essentials. Two front slash pockets, two back cargo pockets, and two side pockets offer ample capacity for EDC (everyday carry) essentials. While an adjustable waist tab and drawstring ankle ties make it easy to find a perfect fit, even when you're on the go. And finally, the fatigue pants feature a classic, secure, and slimming button fly.
Unmatched Durability And Comfort, Rothco's Tactical Cargo Pants Are Made With An Enduring Blend Of 55% Cotton And 45% Polyester, Making Them Great For Any Activity From On-Duty Operations, Long Hikes, Or Skateboarding
Reinforced Flex Points: The Seat And Knees Of The Tactical Pants Are Specially Designed To Endure Wear And Tear
High-Capacity Cargo Pockets: The Original Cargo Pant Offers Practical Effectiveness With 2 Front Slash Pockets, 2 Large Button-Down Cargo Pockets, & 2 Button-Down Back Pockets. Great For Holding Everyday Essentials Like Your Phone And Multi-Tool
The Button Fly BDU Cargo Pants Include Adjustable Waist Tabs For A Perfect Fit. The Pants Are Available In An Extensive Size Range From XS – 9XL (Depending On Color) With A 32.5 Inch Inseam (Inseam Will Vary Slightly By Size)
The Straight Leg Opening Fits Over Your Boots, With Drawstring Ankle Ties To Cinch Around Your Ankle Or Blouse Over Your Boots
Offering Comfortable All-Day Wear And Adaptability. Rothco's BDU Pants Were Designed For Your Next Adventure. Pair With The Perfect Rothco T-Shirt And Boots.
Adjustable waist tabs, Reinforced seat and knees, Drawstring Bottoms
55% Cotton / 45% Polyester
Holiday Must-Haves , Sneak Previews , Big & Tall Pants , Military Fatigue Pants , Camo Pants , BDU Pants , Camo Pants , Womens BDU Pants , Urban Tiger Stripe , Red White and Blue Camo , Midnight Blue Camo , Ultra Violet Purple Camo , Stinger Yellow Camo , Red Camo , Sky Blue Camo , Pink Camo , Savage Orange Camo , City Camo , Coyote Camo , White Camo , Black Camo





Write a Review
These pants are one of my favorite pants. I bought these pants in many colors. It's good to go with anything.
The Rothco Color Camo BDU Pants Are so Cool. I Have a pair in Every Color made, even two pairs of some colors. I wear Camo BDU's everyday. These Pants Are Very Comfortable and I get compliments on them All the time.
MUST add bigger sizes for these, orange and urban tiger stripe aswell.
Bought a pair of these at least 1 1/2 to years ago. I wear them at least twice a week. Other than a slight fade and a some stitching coming off inthe pocket, these have been the best pants I have ever bought.
Used the pants for everyday and for ropejumping. First of the adventages were the pockets< closed with 2 buttons they left the sellphone inside when i was rotating aerials upside down. Second was a perfect quality of stitches - the only plase was ripped - inside of the pockets - a good sign that stiches are long enough for livinguntil the color totally fades away. My rating is EXELLENT! Best pants I ever owned.
Great urban camouflage pattern! And it is used by U.S. Military! Here is a link: http://www.af.mil/shared/media/photodb/photos/070723-F-9429S-102.jpg