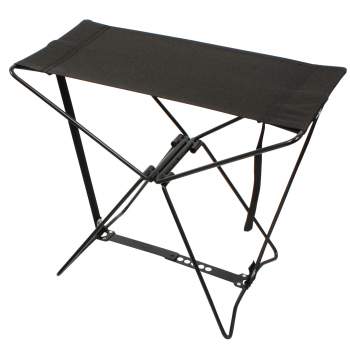 Want to become a Rothco Dealer?
Rothco's folding camping stools are a lightweight easily transportable camping stool at is ideal for backpacking.
Easily Packed Away And Comes With Matching Carrying Case
Lightweight Design Ideal For Camping, Backpacking, Or Even Going The Game
80kgs / 176lb Weight Limit
14" X 14" X 8" Close Dimensions





Write a Review
The stool works as advertised. However, there are some issues to address. At 1291 grams (2.85 lbs) in it's carrying case, it weighs the equivalent of a hardback textbook (a generous interpretation of "lightweight"). The stitching on the seat is somewhat slipshod. And assembling the stool requires considerable force. Without exaggeration, it could double as a pectoral and bicep exercise! For the price, though, it is still a pretty good stool.