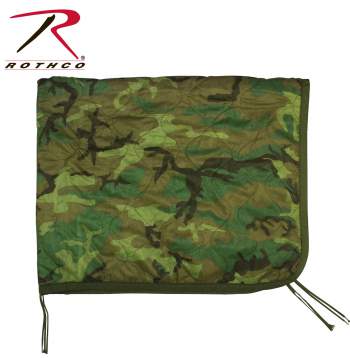 Want to become a Rothco Dealer?
Rothco's Poncho Liner with ties, aka the woobie, offers unbeatable warmth and protection from the elements.
Ties In Each Corner For Attaching To Your Poncho Which Provides an additional layer of insulation to protect you from the cold
Multipurpose Poncho Liner Works Great As Sleeping Bag Or Blanket
Can Be Used as Temporary Shelter or Sunshade
Constructed From Soft Yet Durable Quilted Rip-Stop Material For Years Of Reliable Use
A Great Addition To Your Bug Out Bag Or Camping Pack
Measures 62 Inches X 82 Inches





Write a Review
I call this God's gift to the grunts. Light weight and still keeps you warm when wet. I use it inside my sleeping bag on those extra cold nights. Be careful of non-GI knockoffs.
As used by the U.S. Air Force.