Watch The Video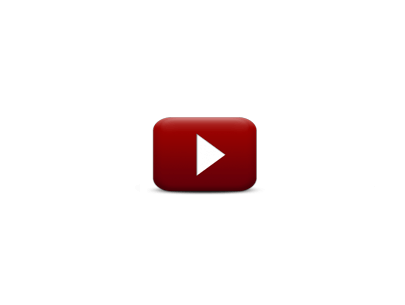 Want to become a Rothco Dealer?
Unbelievably warm and weatherproof. Originally created for pilots, the MA-1 flight jacket from Rothco is a great way to keep warm. Featuring a durable water repellent nylon outer shell and an insulating poly fiber fill for maximum warmth. The bomber jacket features multiple pockets, including two front slash pockets, two inside pockets, and a zippered sleeve pocket with a pen holder for all of your storage needs. With stylish leather pull tabs and brass zippers, the MA-1 Jacket offers functionality and style.
Get ready to battle the elements with Rothco's iconic bomber jacket, equipped with an extremely warm Poly Fiberfill that keeps the cold out and retains internal body heat.
flight jacket features a Nylon Water Repellent Outer Shell which protects you from light rain and snow
Classic MA-1 Flight Jacket With Reversible Orange Polyester Lining Was Originally Designed for Fighter Pilots offers you alternative style options
Comfort Fit Design Features a Soft Ribbed Knit Collar, Cuffs, And Waistband, Extra Full Cut For A Perfect Fit
The bomber jacket offers tons of storage options with Two Front Slash Pockets and Two Internal Welt Pockets and what's a bomber jacket without its zippered Utility sleeve Pocket
Zippered Front Closure with Double 'MA-1' Pull Tabs And Storm Flap, Brass Zippers And Leather Pull Tabs For A Classic Look





Write a Review
Very close to the original. Minor differences are only obvious when side by side with original. My biggest complaint is that it's too warm.... Second complaint is that the pockets are too small for my concealed carry pistol. If you plan to carry anything bigger than a small frame auto or hammerless revolver, get the CCW version.
I love them! watch my review of them https://www.youtube.com/watch?v=mOf16CnMc-w
Good jackets, durable materials used minus the snaps. Material around snaps tends to rip causing the snap to dislodge. Excellent zippers, very durable. Very similar to Alpha's, but I find these warmer in cooler climate areas. Zippers tend to tarnish over time, but it doesn't really affect the jacket. Nice cuffs. These coats are great for those whom are broad shouldered as well. More shoulder room for larger men as opposed to Alphas and other brands. Pockets are thin lined
After trying to source an Alpha jacket in my quest to find a "tall" fit, and failing, I tried an XL Rothco jacket and found that the sleeves were significantly longer and would be okay for my long arms. I managed to find a Sage jacket at Winners for CDN$50 and purchased it. I am quite pleased with the jacket so far and as far as I can see it is every bit as good as the Alpha, at a much more reasonable price.
Actually, having owned both, the Alpha MA1 is not superior to the Rothco. In fact, while the fit is pretty close, the Rothco jacket is much better constructed and lined, and can withstand much colder temps. (perhaps because they are made in a cooler climate) I have been wearing an MA1 since I worked in operations for Mass Army Navy Stores in the 90s, and this is by far my favorite.
These are absolutely worth the buy. A little bit lighter-duty than Alpha Industries', but still excellent products. Very well made, the zippers are burly and won't break. Excellent jackets.
Amazingly they'e almost the same as Alpha Industries flight jackets. Solidly built, nice metal zippers, i've had two and theyre really nice.
Top quality jacket, on par with an Alpha. Killer price.
The Rothco Ultra Force MA-1 flight jacket is simply an excellent garment. I have mine going on 9 years and it has outlasted my more expensive, "Made In USA" Alpha MA-1. From the first, I noticed it is cut just a bit fuller, is loftier and more heavily insulated, and the brass zipper works more smoothly and doesn't 'bite'. It's superior to the Alpha in every way that matters to me.
Excellent jacket,Light weight yet very warm.
This very excellent item I buy this items qty 79 pcs for our Naval Air aviation and our air crew very like this item it highly excellent items. Sher Bahadur Chief Executive Bismillah Traders