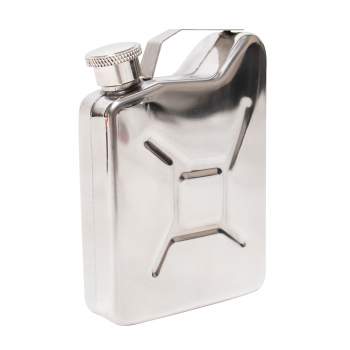 Want to become a Rothco Dealer?
Rothco's Stainless Steel Jerry Can Flask is an excellent replica of a G.I. gas can and is made of long lasting stainless steel, holding up to 6 oz of liquid. This unique flask makes for a great novelty gift idea.
stainless steel, stainless steel





Write a Review
Not identical to what is pictured but very close. The cap is actually nicer on what I received than what is pictured. My only complaint is that the handle is very thin. Flattened tubing for a handle would bump these up to the next level.