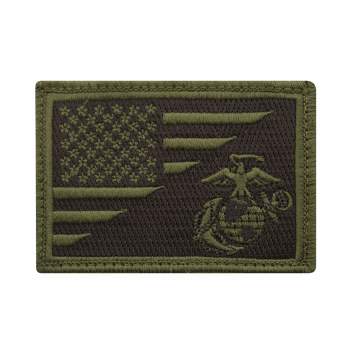 Want to become a Rothco Dealer?
A morale patch featuring the classic United States Marine Corps logo and the American Flag.
Features the classic USMC logo and American flag
Rayon Threading and Soft Cotton Backing
Strong Nylon Hook so you can attach too loop fielding
Attaches Easily To Hat Or Jacket
tactical Patch Measures 3 3/8" x 2 3/8"
Cotton Backing, Rayon Threading, Nylon Hook