September 15, 2021 6:55 pm
Our latest color to hit and it hits hard # # # See Tweet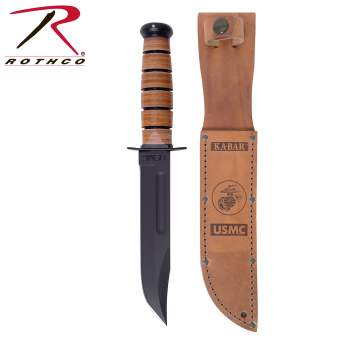 Want to become a Rothco Dealer?
Status: Restricted
With its parkerized 7" blade, serrated Leather grip and 12" overall length, the Ka-Bar USMC Fighting Knife is the "Finest USMC Combat Knife Ever Made"
Steel Blade, Leather Grip/Sheath





Write a Review
Awesome knife no dodads n no serrations needed. ??
Ka-Bar quality. Sheath is top shelf grade A leather. Knife comes very sharp and well made. These fly off the shelf!