July 25, 2017
9:08 pm
See On Instagram
July 25, 2017
8:42 pm
Rothco Plate Carrier Vests - Built and Designed for Duty. Check out more of our tactical and plate carrier vests here: https://www.rothco.com/category/rothco-military-tactical-vest See Post
July 26, 2017
9:10 pm
# # Repost via @ See Tweet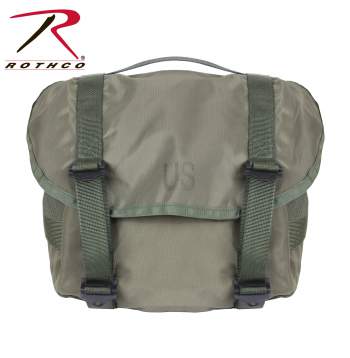 Want to become a Rothco Dealer?
Rothco's Genuine G.I. Nylon Butt Pack Is Issued By The Government And Features Attached Belt Clips, Double Fold Down Strap, And Top Carry Handle.
-12 inches x 8 1/2 inches x 5 inches





Write a Review
Very good product, watch my review https://www.youtube.com/watch?v=cRIPSRqitcI
Almost exactly like the ones I was issued in the Corps. Excellent quality!